Inter-Dimensional Music will once again waft through the air of the Big Bend this Sunday, May 3, 2015.  If you're out here in Far West Texas tune in from 9-11p (CST) on the first Sunday of each month at KRTS 93.5 FM in Marfa, KRTP 91.7 FM in Alpine and KDKY 91.5 FM in Marathon. You can also stream the show live at marfapublicradio.org. Streaming archives on Soundcloud.
The May broadcast is shaping up to be a murky one, with Sun Araw, Sunburned Hand of the Man, and The Healing Music of Rana seeing heavy airplay here at the home studio. The metal hour is looking grim, with funereal long-form funeral doom from Bell Witch and some Morriconne-era Earth on deck.
Minor updates to the South Plateau Adobe Ruin (SPAR), our squat gallery here in Marfa, are underway. Some old and new work on the walls, along with native ferns recommended by botanist Michael Eason now installed in the kitchen sink. We also added a Westport Chair built by Sam Winks to further enable quiet contemplation. An untitled work in concrete and bone from Tyler Spurgin is also on view. For more information on visiting the SPAR or about the work contained inside its crumbling walls, drop us a line. SPAR is an abandoned house: Enter at your own risk, and please don't disturb the neighbors.
Our Lichens show also remains on view at Etherington Art in Marfa. In addition to the full size installations, individual rolls of wallpaper (pictured above), suitable for customizing your personal plant-mind communication chamber, are also available. Contact Mary Etherington for more information.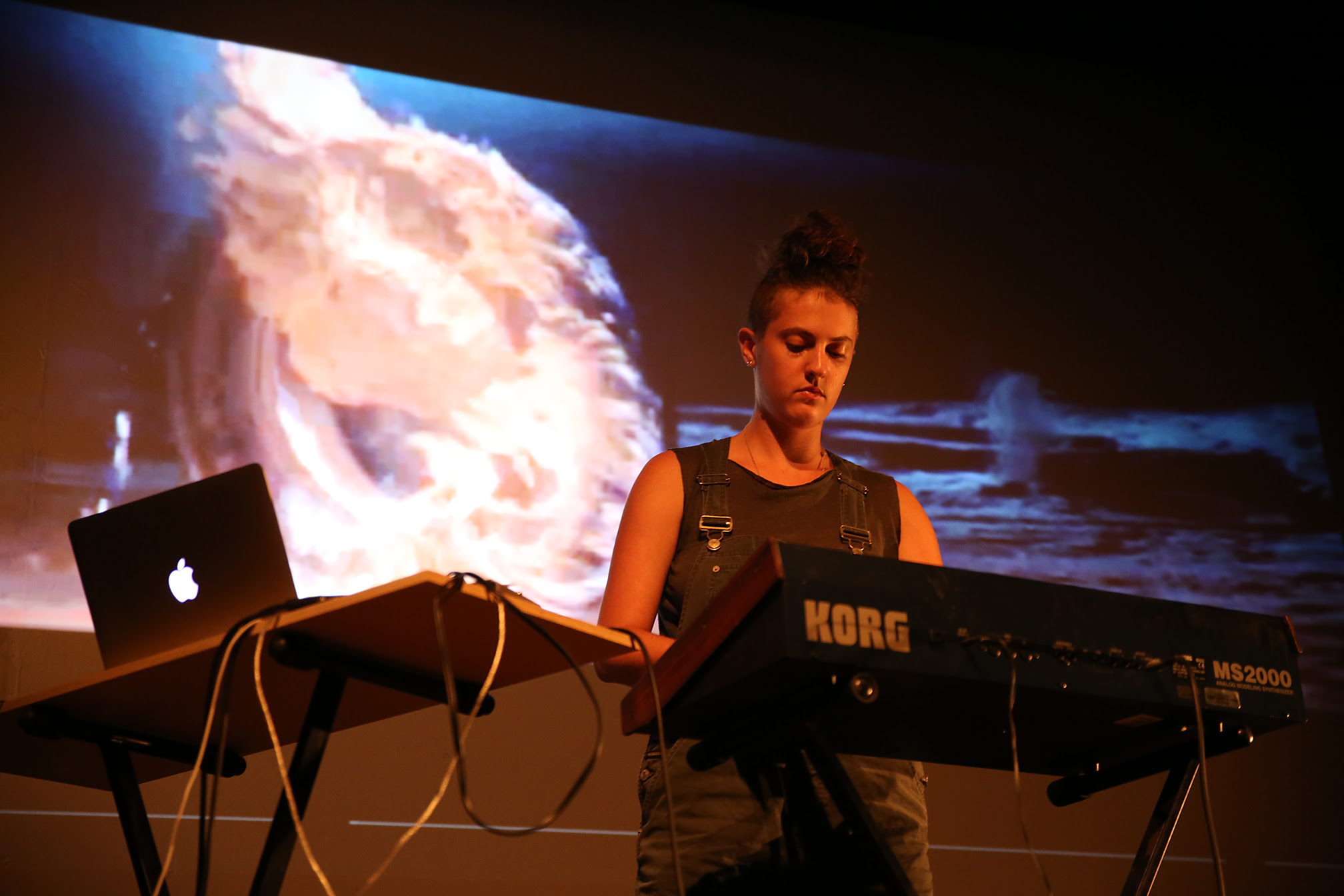 $3.33, August 8, 2013. Photo by Alex Marks for Ballroom Marfa.
If you're in Los Angeles, consider stopping by Various Small Fires to experience new work from friend of the show Celia Hollander. Longtime listeners of ID Music will recognize Celia's $3.33 moniker from past broadcasts, the Backcountry Chillout mixtape and her guest host session. $3.33 (Celia Hollander): Live Streams will run through May 16, 2015. You can buy her music, including the helpful I need some good rap music for my car.? at Bandcamp.